Wedding and Party Favors
Harbor Sweets has been helping to make celebrations special for over 40 years!
From Weddings to Golden Anniversaries, birthdays, corporate events and all of life's wonderful moments in between, we have a fabulous, hand crafted chocolate to add that special touch.
Select from our classic favor boxes filled with Sweet Sloops, a brilliant accent for a memorable event! Or create your own beautiful favors using our bulk packs. Made with fresh cream, butter and local wildflower honey you can select from a variety of stunning designs to help showcase your own unique style.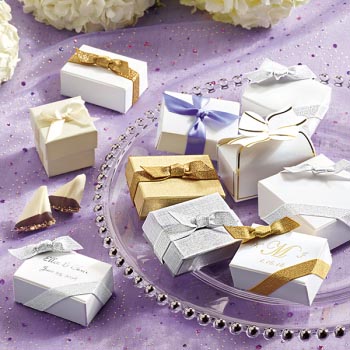 Are you interested in Personalized Favors?
Harbor Sweets offers a number of options with a minimum order of 50 boxes.
Please call us at 800-234-4860 (M-F 9 a.m. to 5 p.m.) and speak to our customer service staff.